Luxury overnight.

Do you want to unwind for a few days or a weekend, enjoy some pleasant leisure time? Our apartments offer you all the space and comfort to relax. The apartments and the suite have excellent beds and comfortable chairs. In the summer there is always a nice place in the garden to read a book or just do nothing.
Nature is close by, the pleasant city of Groningen can be reached by bike. Sauna Peize can be reached within 5 km from our accommodation.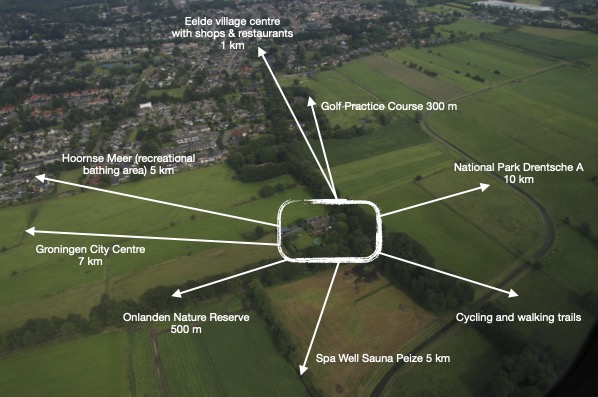 Child-friendly B & B

There is a large swing in the garden with a horizontal bar and rings. There is enough room to kick a ball. For the little ones there is a climbing and play house with a slide. And the appartments are spacious enough to be with each other. One child up to 2 years old is free, provided use is made of his own bed etc. We can also provide a complete child / baby package for you. Price € 25.00 per booking.