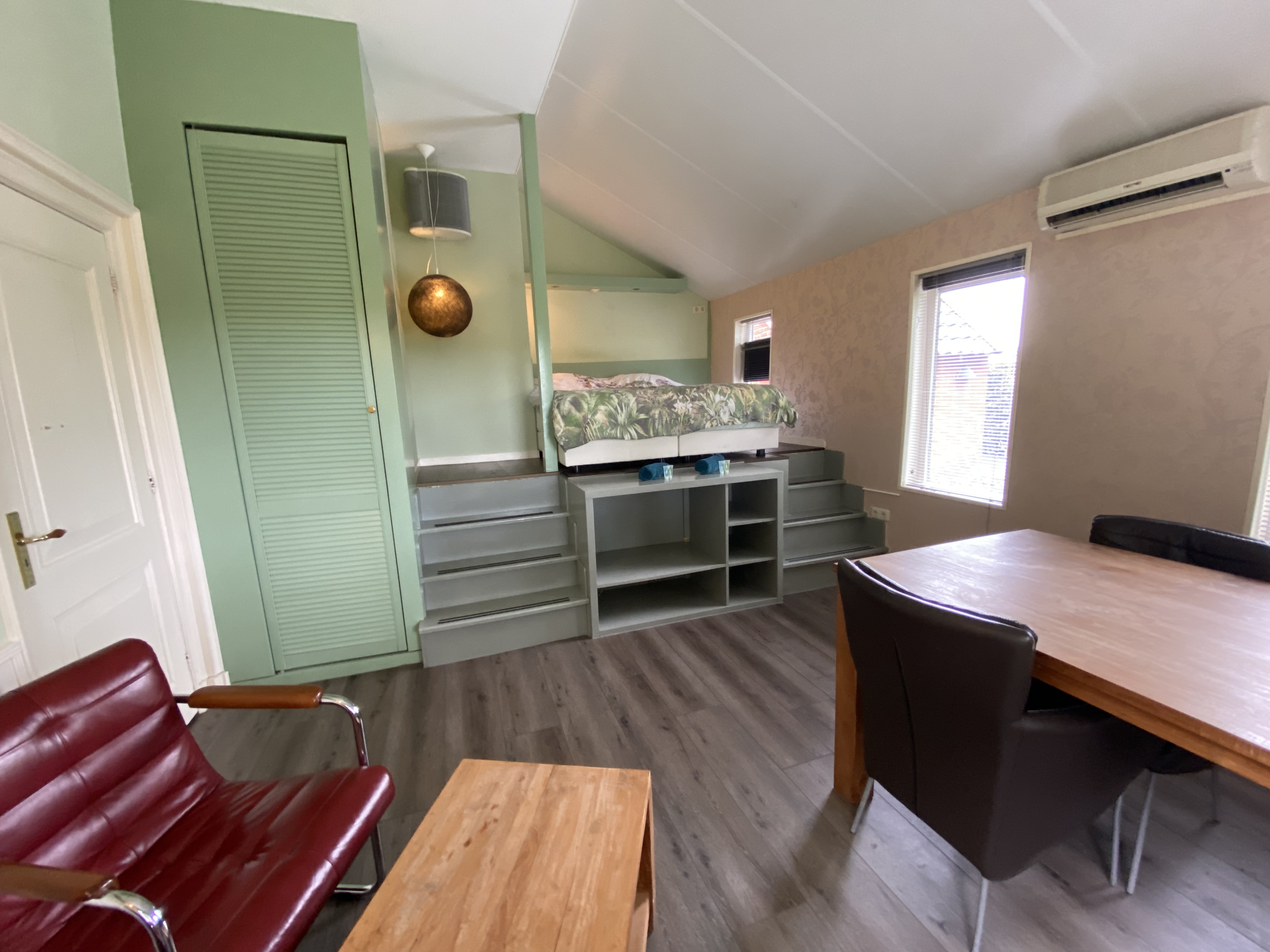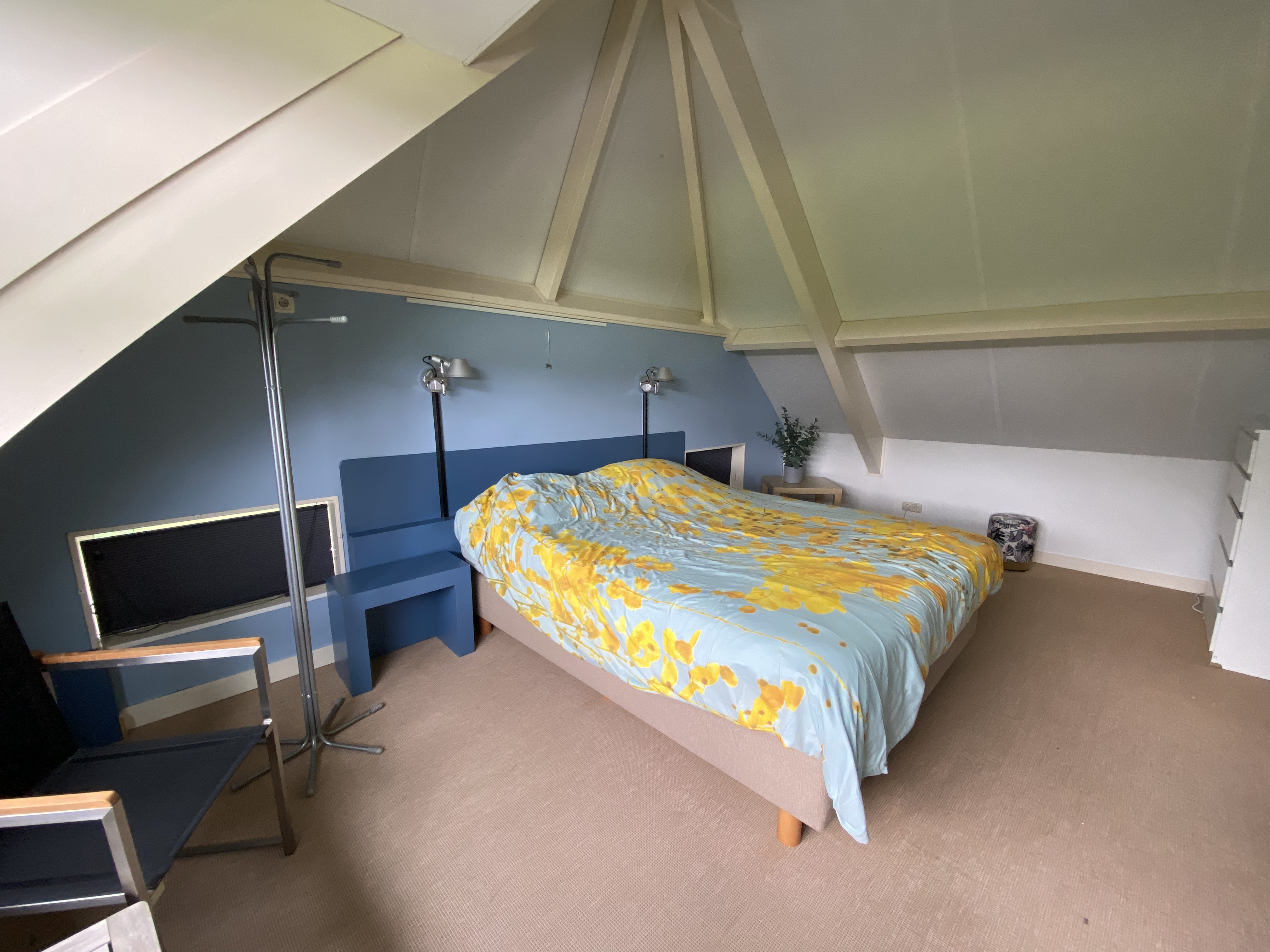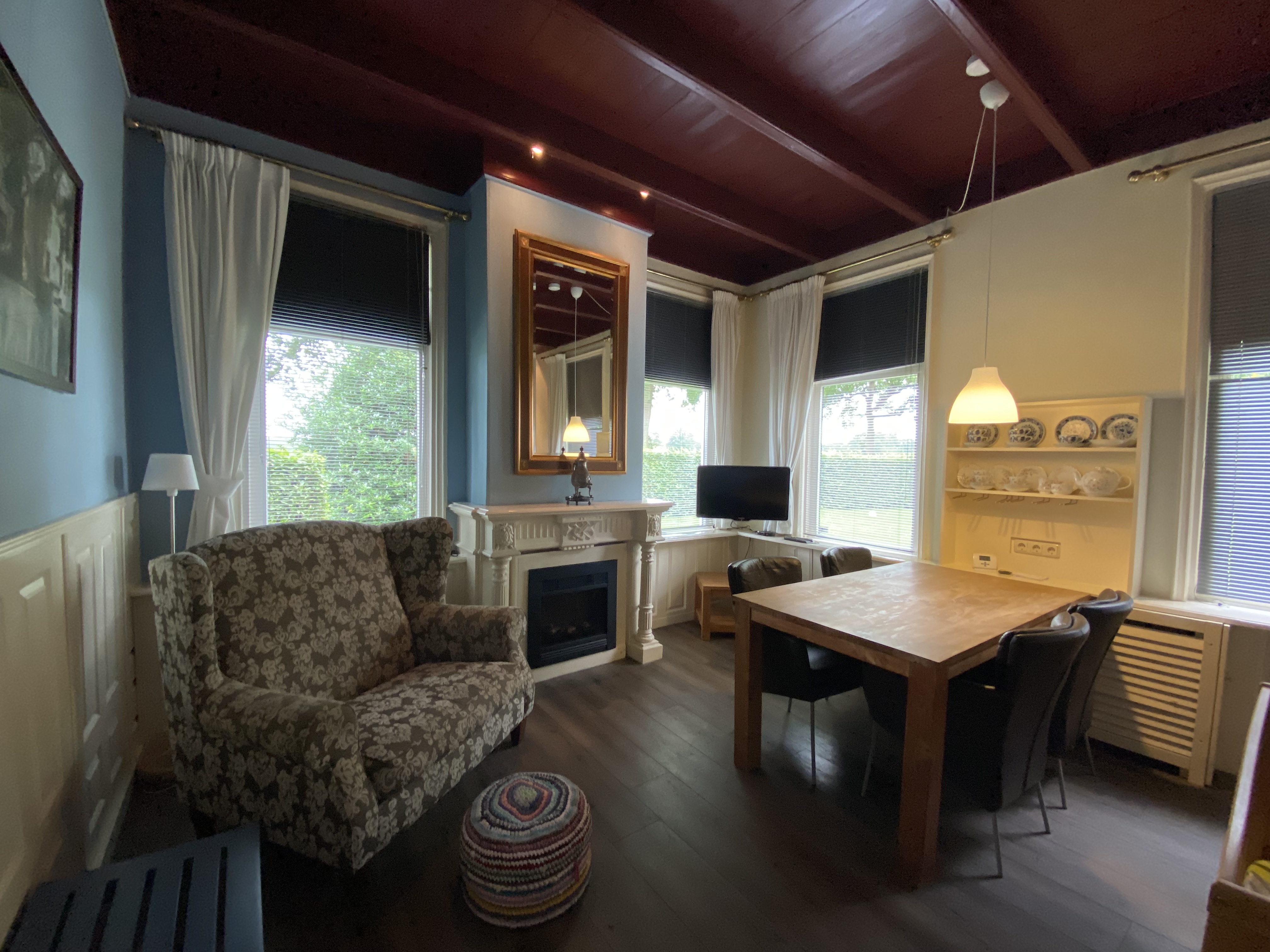 Apartment de Hooge Stukken
Since 2020 we have enlarged the apartment with the ground floor of the Vosbergen suite. The demand for more spacious occupancy options has resulted in an apartment with 2 double boxspring beds, one of which is in the box bed. An extra (baby) bed can be placed in both rooms.

Sitting room's
Because we believe that sitting is just as important as sleeping, we have given ample attention to the seating area. There is a generous table with two comfortable leather chairs. There are also two comfortable armchairs. There is a TV (interactive) present.

To sleep In the apartment is a raised area on which the bed is placed. This used to be the "little room", the sleeping place of the "maid". A nice place to sleep has been created by changing the shape. The double bed is a box spring bed with top deck. In the blue room is a box bed, old-fashioned romantic sleeping on a wonderful box-spring bed with top deck.

Kitchen
You can prepare your own meal in the fully equipped kitchen. There is also a kettle, tea bags and a Nespresso machine with 6 types of delicious coffee. The kitchen is fully equipped with pans, crockery and cutlery, glassware.

Bathroom
This apartment has its own toilet and bathroom. The shower room has floor and wall heating. There is a short corridor of 2.5 meters to the shower.
Other
The apartment has underfloor heating, central heating and air conditioning. You can control the temperature with your own thermostat.
The apartment has its own entrance.
Breakfast: You can choose a filled fridge for your breakfast. Sandwich service.
Each apartment has its own terrace.
In addition, the entire garden (approx. 4500 m2) can be used.
Our house is non-smoking and pets are not allowed. Free WIFI.